Mortgage Lenders
D&V Home Mortgage
NMLS# 1240159
President
Daniel Davis is an owner and a state licensed mortgage loan originator at D&V Home Mortgage. He was born and raised in Fort Myers and attended Fort Myers High School. Dan graduated from the University of Florida, where he obtained his bachelor's degree in Business Administration with a major in Finance. Prior to opening D&V Home Mortgage, Daniel worked as a consultant for Deloitte Consulting LLC and at a local community bank.
D&V Home Mortgage is an owner operated mortgage company and specializes in finding their clients the best interest rates based on their credit situation. The company specializes in FHA and VA financing and closes all types of loans in 30 days or less (Condo, VA, FHA and Conventional). Our team at D&V Home Mortgage looks forward to working with you!
Cell: 239-834-0494 Fax: 1-866-769-4063 Email: Dan@dvhomemortgage.com Website: www.dvhomemortgage.com
Address: 1342 Colonial Blvd. Ste. D32, Fort Myers, FL, 33907

---
Loan Depot
Julie Scott
NMLS ID # 174457
Loan Consultant
As a mortgage loan officer, I'm committed to client satisfaction and it drives me to work diligently on every loan. But my dedication is only part of the story. With over 17 years of mortgage experience and a thorough knowledge of SW Florida, I can customize the right loan for your situation and get you to closing on time. I'm confident you'll appreciate what I can do for you. I offer a wide range of loans and a variety of terms. And I am well prepared to handle everything from complex financial situations to larger loan sizes. I'll always be available to answer questions throughout the mortgage process from beginning to end.
So let's start today. Call or email me today to learn more and apply.
Cell: 239-209-2017 Direct: 239-201-4157 Fax: 855-472-2214 Email: juscott@loandepot.com
12800 University Drive Suite 330
Fort Myers, FL 33907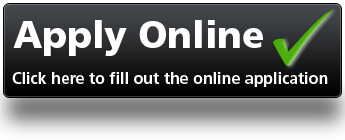 ---

Lending Hand Mortgage
Bob Drew
NMLS # 435425
Loan Officer
I have been in the community for over 32 years and have spent the past twenty years in the mortgage industry. I pride myself on customer service and quality communication. We at Lending Hand Mortgage have the ability to work with many different lenders which allows us to find the right product and best rate for you as we understand that not everyone's situation is the same. We offer a wide array of products including Conventional, FHA, VA, Foreign National loans, as well as other creative financing options. I look forward to having an opportunity to work with you and truly appreciate your business.
Cell: 239-691-5835 Fax: 888-391-2196 Email: bob.lendinghand@embarqmail.com
1222 SE 47th St. # 415 Cape Coral, FL. 33904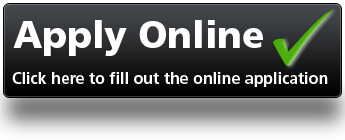 ---
Market Home Mortgage, LLC
Karen Solgard
NMLS #392602
Loan Officer
Karen Solgard is a Mortgage with Marketplace Home Mortgage, LLC, based in Cape Coral, Florida, and licensed in Florida and Minnesota, serving the individual mortgage needs of home owners, home buyers, and residential real estate investors.
" I listen to your needs, respond efficiently and effectively whenever you have a home mortgage financing change."

Specialties: Conventional home loans, VA, FHA, & Jumbo Mortgage Financing Products along with USDA Rural Development, Reverse, Reverse for Purchase and Rehab Programs,Homepath and Homepath Renovation, Florida Condominiums, Relocation and Retirement, Foreign National Home Purchase, and Manufactured Homes.

Equal Housing Lender. Marketplace Home Mortgage, LLC, NMLS # 1082.

Cell: 612-242-5639 Direct: 239-677-3247 Fax: 239-790-5692 Email: ksolgard@marketplacehome.com Website: karensolgard.marketplacehome.com/Default.aspx
1222 SE 47th Street, Suite 212, Cape Coral FL 33904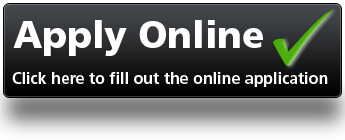 ---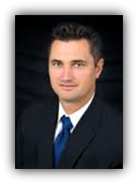 VanDyke Mortgage Corporation
Brad King
NMLS# 305862
Senior Loan Originator
Brad prides himself in the customer service that he provides to his customers and Realtors. Knowledgeable in all areas of residential lending, he quickly responds to all inquiries and takes the time to educate customers and answer questions.
Before starting in the mortgage business, Brad played professional baseball for 10 years. After playing three years for the University of Central Florida baseball team, Brad was the 17th pick for the Chicago Cubs in 1996. His Major league experiences were with the Rangers, Pirates, Royals and Twins.

Originally born in Philadelphia, Brad has been a resident of South Florida for more than 27 years and currently resides in Estero with his wife Erinn. They have two children: Dylan and Jaden. As an active participant in the community, he volunteers for and supports Habitat for Humanity and American Cancer Society.

For more detailed mortgage information, please feel free to call me at the below number to schedule an appointment
Cell: (239) 822-6338 Fax: (239) 790-5206 Email: bking550@vandykmortgage.com
26381 S. Tamiami Trail, Suite 300 Bonita Springs, Fl. 34134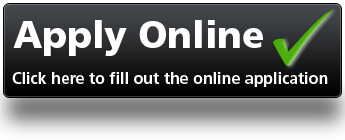 ---
Mortgage 1, Inc.
Tracy VanLandschoot
NMLS# 371904
Mortgage Broker
Tracy VanLandschoot and Tami Carr have over 40 years combined experience financing home mortgages. Because of our vast knowledge and continuing education in the mortgage industry, when others say "No", we can say "Yes". If there is a way to complete a mortgage we find the way and close the loan for you... But what sets us apart from the large institutions is that our clients are treated with kid gloves. You aren't just a number at Mortgage 1, inc. We listen to your concerns, and really care that you are receiving the mortgage that is right for your situation.

Cell: 239-462-5900 Office: 239-471-3696 Email: tvland@mortgageone.com

3501 Del Prado Blvd S. #207 Cape Coral, FL 33904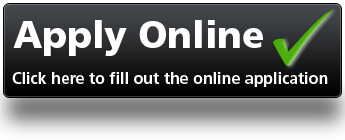 ---